Meet the Chiropractors
Elizabeth (Libby) Phillips MSc (chiro) DC, Doctor of Chiropractic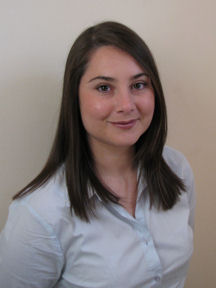 Libby Phillips graduated from the Anglo-European College of Chiropractic in 2002 with BSc (hons) Human Sciences (chiro) and MSc (Chiropractic). She worked in clinics in Harrogate, Doncaster and Retford and as a locum in York before becoming the proprietor of S1 Chiropractic in October 2006, where she continues to provide quality chiropractic healthcare to the residents and workers within and around the Sheffield city centre (S1) area.

With over 17 years of clinical practice behind her, Libby offers knowledge and experience in the treatment and management of a wide variety of neuromusculoskeletal problems. Libby has undergone extensive post graduate training in a range of areas, particularly those of spinal rehabilitation and conservative care of women in all stages of pregnancy, focusing on antenatal and postnatal care, including diastasis recti (abdominal separation) and pelvic floor rehabilitation. Libby has taken training with the International Chiropractic Pediatric Association (ICPA) and is a practitioner of the Webster technique. She is also proficient in the use of the "Spinning Babies" techniques.

In addition to her Chiropractic training, Libby also has a number of other certifications under her belt, all with the aim of providing wholistic care to the residents of Sheffield. In 2015 she trained with Slingababy as an Infant Carrying Consultant (babywearing consultant), and has also completed training in Pregnancy Support Wrapping.

Libby is one of a handful of people in the UK to have completed the certification to become a Restorative Exercise Specialist (RES-CPT), having completed her training with Katy Bowman's "Nutritious Movement" in 2015. She has recently begun studying towards a certification in Clinical Pilates with APPI (The Australian Physiotherapy and Pilates Institute).

Libby has been a member of the British Chiropractic Association since 2002. She is registered with the General Chiropractic Council (number 01859). Libby lives in Rotherham with her husband and their son.

Kate (Katherine) Robinson BSc (Hons) DC, Doctor of Chiropractic
Kate graduated from the Welsh Institute Of Chiropractic (WIOC) in 2002 with a 1st Class honours degree in chiropractic. She spent some time following graduation volunteering on the Chiropractic Overseas Relief project on the island of Nueva Gerona off Cuba then returned to the UK to work in Nottingham and more recently at Handsworth Chiropractic Clinic in Sheffield. Kate chose to join the team here following her recent maternity leave. Kate has a holistic, whole body approach to chiropractic care and uses an array of techniques to treat an assortment of patients from the young to the elderly and enjoys the variation in neuromuscular skeletal complaints that she sees in day to day practice. She has also undertaken doula training with Nurturing Birth which complements the work she does and particularly enjoys in the field of antenatal and postnatal care.

As all registered chiropractors are required, Kate undertakes a minimum of 30 hours of continued professional development (CPD) training per year.

Kate is registered with the British Chiropractic Association (BCA) and the General Chiropractic Council (GCC) and lives in Sheffield with her husband and three children. She enjoys spending time with her family, cooking, walking, doing pilates and yoga and playing netball.