Meet the Chiropractors
Lauren Bright BSc (Hons) MSc
Associate Chiropractor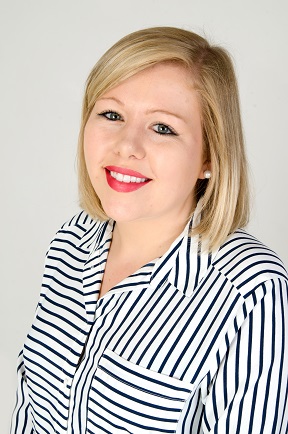 Lauren Bright graduated from the Anglo-European College of Chiropractic in 2016 with a 1st Class BSc (Hons) Human Sciences degree and Masters in Chiropractic with Merit, and returned to her home town of Sheffield shortly after graduation.
The Anglo-European College of Chiropractic is world renowned and gives undergraduates the chance to experience a wide range of chiropractic problems during their two clinical years. Lauren originally started training as a physiotherapist before switching to chiropractic. She therefore believes in a holistic approach to care.
She is experienced in working with people of all ages from newborn infants and their mothers in feeding clinics in Bournemouth to semi-professional rugby players at a local rugby club.
Outside of clinic Lauren is a keen sportswoman and enjoys running. She has completed four half marathons and next plans on training for a full marathon. This interest led to her dissertation for her masters in The Effect of Conservative Interventions on Recovery of Medial Tibial Stress Syndrome – A 3 Arm RCT, with shin splints being a common injury in runners.
Lauren has completed Continuing Professional Development (CPDs) courses in sports taping, lower limb rehabilitation, advanced paediatrics and dry needling. Lauren has also completed post graduate training in ante and post-natal chiropractic techniques, including the Webster technique.

Elizabeth (Libby) Phillips MSc (chiro) DC Doctor of Chiropractic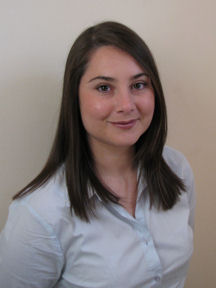 Libby Phillips graduated from the Anglo-European College of Chiropractic in 2002 with BSc (hons) Human Sciences (chiro) and MSc (Chiropractic). She worked in clinics in Harrogate, Doncaster and Retford and as a locum in York before becoming the proprietor of S1 Chiropractic in October 2006, where she continues to provide quality chiropractic healthcare to the residents and workers within and around the Sheffield city centre (S1) area.

With over 14 years of clinical practice behind her, Libby offers knowledge and experience in the treatment and management of a wide variety of neuromusculoskeletal problems. Libby has undergone extensive post graduate training in a range of areas, particularly those of spinal rehabilitation and conservative care of women in all stages of pregnancy, focusing on antenatal and postnatal care, including diastasis recti (abdominal separation) and pelvic floor rehabilitation. Libby has taken training with the International Chiropractic Pediatric Association (ICPA) and is a practitioner of the Webster technique. She is also proficient in the use of the "Spinning Babies" techniques.

In addition to her Chiropractic training, Libby also has a number of other certifications under her belt, all with the aim of providing wholistic care to the residents of Sheffield. In 2015 she trained with Slingababy as an Infant Carrying Consultant (babywearing consultant), and also qualified as a certified Restorative Exercise Specialist (RES-CPT), having completed her training with Nutritious Movement in 2015. She has recently begun studying towards a certification in Clinical Pilates with APPI (The Australian Physiotherapy and Pilates Institute).

Libby has been a member of the British Chiropractic Association since 2002. She is registered with the General Chiropractic Council (number 01859). Libby lives in Rotherham with her husband and their young son.